Find out more on Tech, Sporting and Schedule regarding MSF Touge here.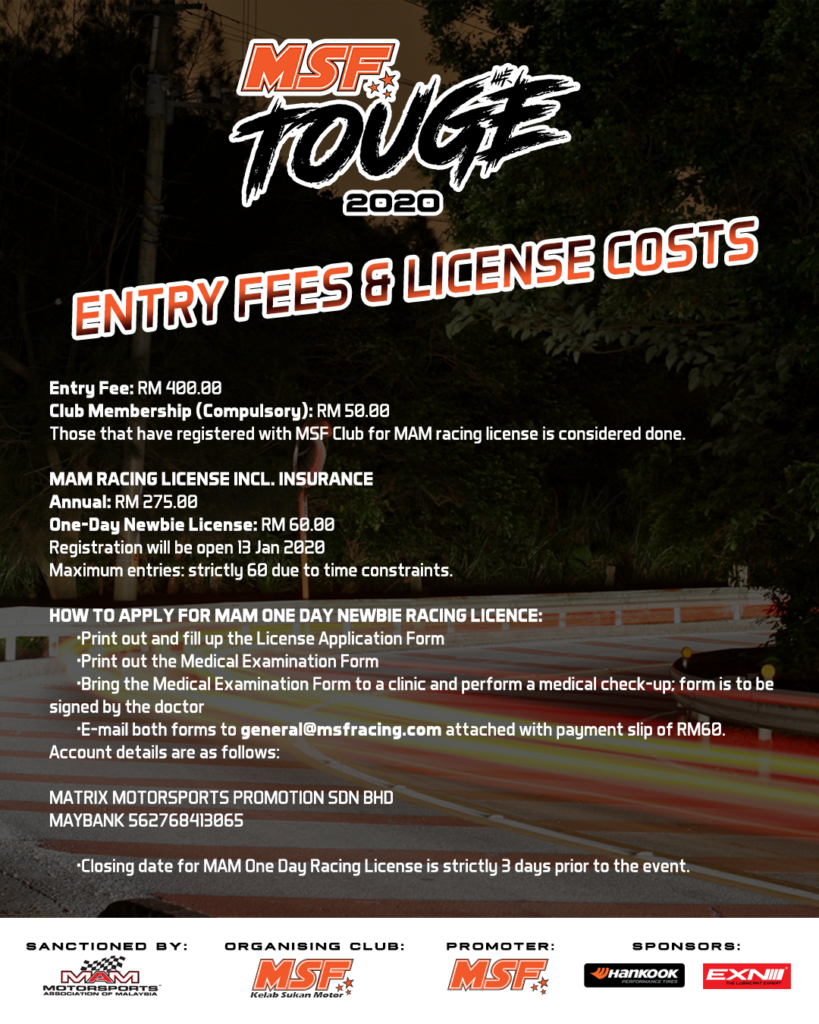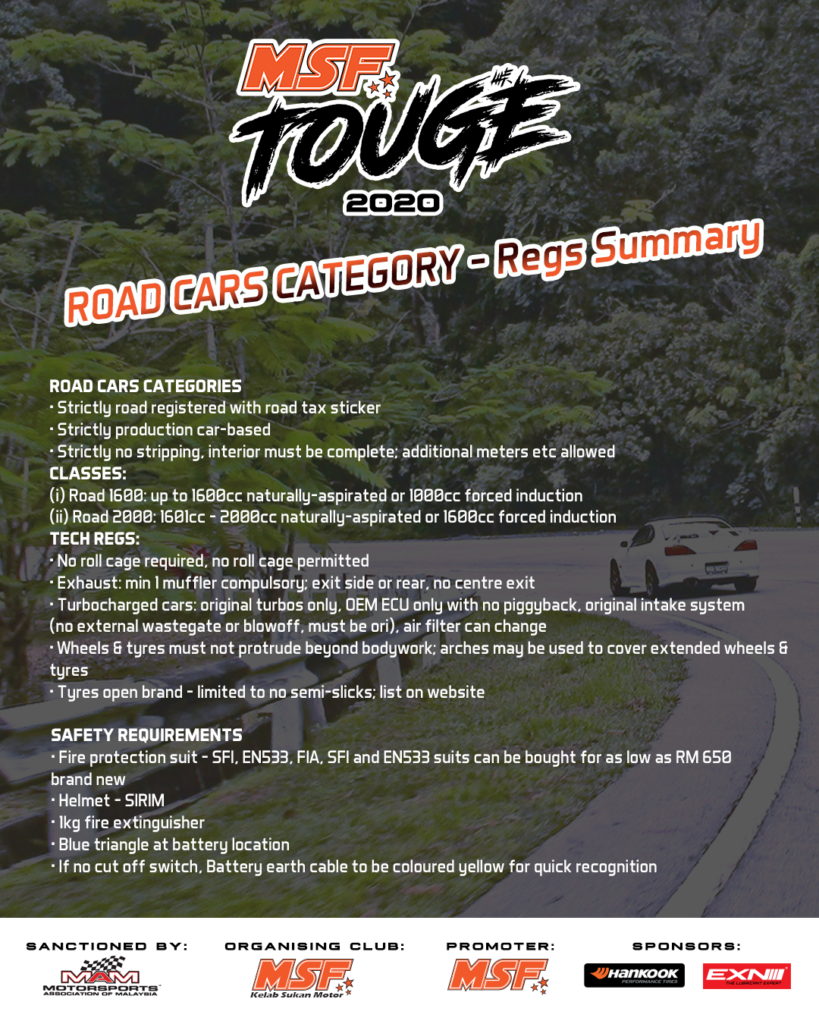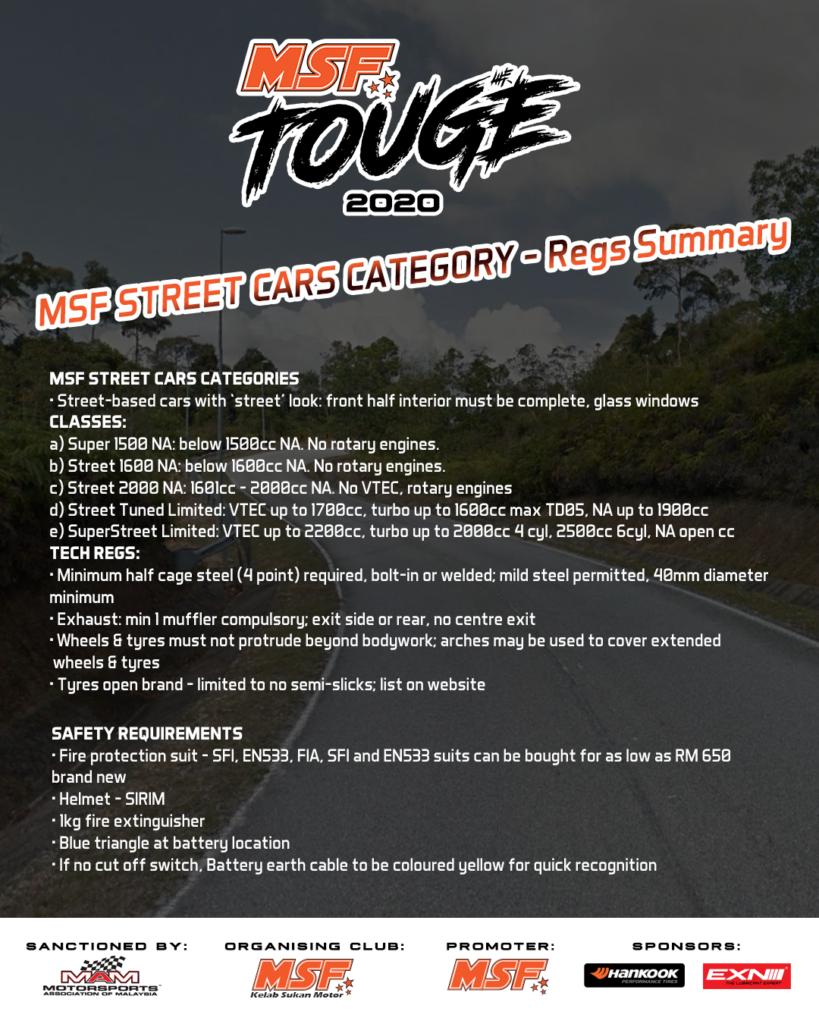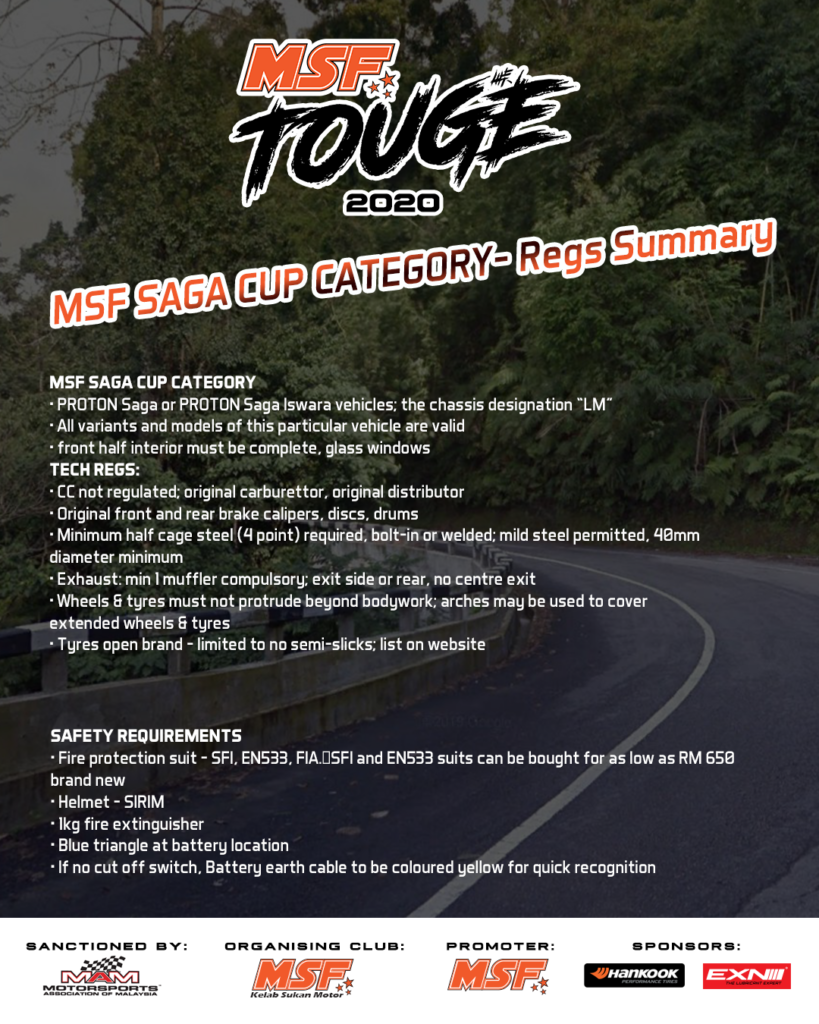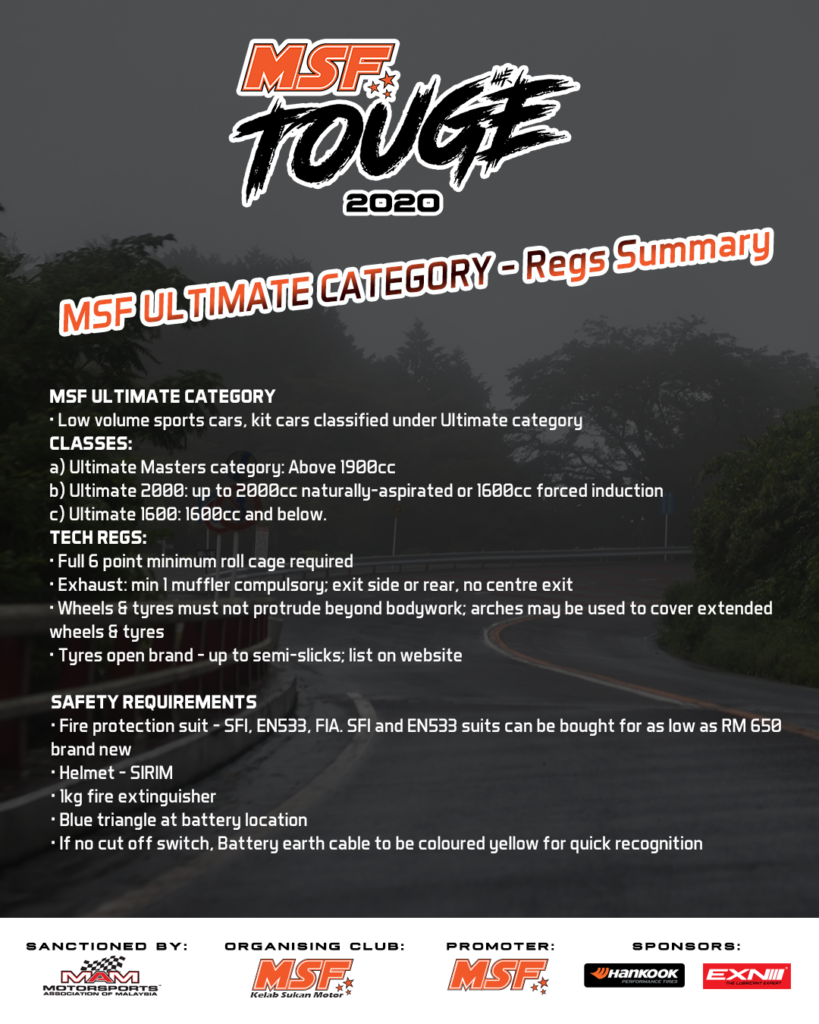 All categories – EXCEPT Ultimate category – are only permitted to use DOT-approved non-semi-slick tyres.
Full-slick tyres not permitted. List of semi-slick tyres as per below. If the tyre is not in this list and is not a full-slick tyre, then is allowed for Street.
Please do not ask if Nexen SUR4G or Federal RSR are allowed, because as they are not in the list, therefore they are allowed.
Below is the list of tyres defined as semi-slick tyres in MSF:
| | |
| --- | --- |
| Manufacturer | Tyre |
| Zestino | Gredge 07RS |
| Achilles | ATR-K Sport |
| Yokohama/Advan | A048R, AO50R, A052 |
| Bridgestone | RE540S, RE55, RE-11S, RE-71RS |
| Dunlop | Formula R (D83J, D93J, D01J, DZ02G, DZ03G) |
| Federal | FZ201 |
| Kumho | Ecsta V700, V70A |
| Michelin | Pilot Sport Cup, TB15 |
| Pirelli | P Zero C, P Zero Corsa, P Zero Trofeo R |
| Silverstone | FTZ Sport Tyre RR, S575, S585 |
| Toyo | Proxes RA-1, Proxes R888 & R888R, Trampio R881 |
| Hankook | Ventus Z221 |
|  Nitto | NT01 |
| Nankang | NS2R 140-UTQG |